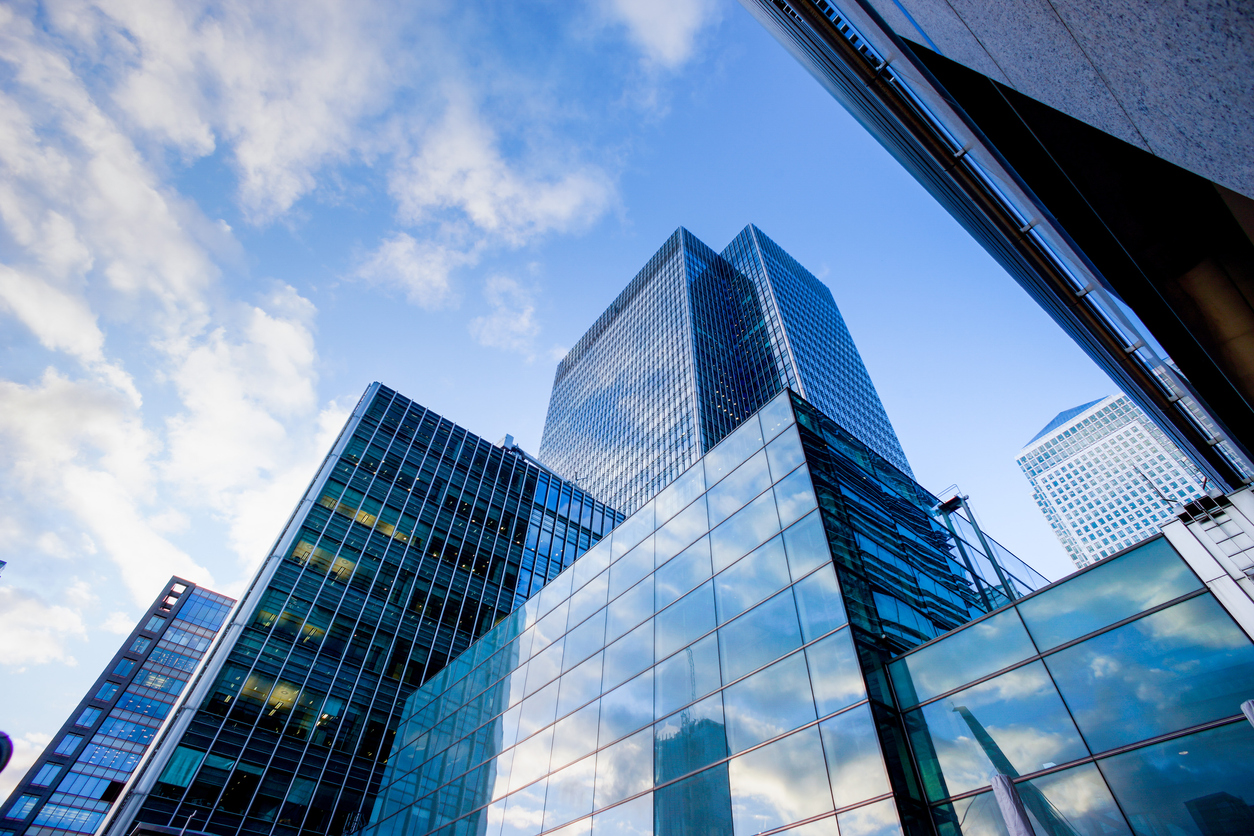 Commercial property funds have been the subject of dealing restrictions since March, with investors unable to make withdrawals or redeem their investment. But as more commercial property funds start to reopen, are they still a good long-term investment?
When did commercial property funds get popular?
For individual investors, the concept of investing in commercial property as an asset class of its own first became popular in the late 1990s. They have grown in popularity over the next couple of decades, as investors welcomed the prospect of gaining exposure to an 'alternative' asset class that behaved differently to equities, bonds, and cash, offering an attractive income yield and relative capital stability.
Why do commercial property funds behave differently?
Commercial property funds, that invest primarily in 'bricks and mortar' property assets (as opposed to equities or investment trusts that hold property) behave differently to other quoted assets for a number of reasons. Firstly, the valuation method of commercial properties is different. Whereas traded securities (such as shares) are priced at a mid-point between the price at which buyers are willing to pay, and sellers willing to sell at, commercial property is valued by specialist valuers, who factor in demand, yield, location, and economic viability of the potential tenant, to derive a value. This valuation clearly cannot take place daily, and there is therefore a lag between the price of a commercial property fund and the underlying value of the portfolio. This can lead to 'material uncertainty' that the value placed on each asset held in the portfolio is fair.
The other significant difference that sets commercial property funds apart is that they are often far less 'liquid' than other investments available to other investors. Depending on the composition of the portfolio, a period of high redemption requests may force property funds to sell assets rapidly, potentially at a sub-optimal price, and these transactions can take time. For this reason, most property funds carry a balance in cash, but sometimes these cash reserves become depleted, which can lead to a suspension of dealing whilst property fund managers realise assets to replenish the cash reserves.
These suspensions, which have been in place since March 2020, have also occurred on a number of occasions over recent years. The first time it happened was in 2008, when the global financial crisis prompted an exodus from investors. The second time that the UK commercial property sector shut up shop came shortly after the Brexit referendum. The same thing happened again in December 2019, when a small number of managers suspended their commercial property funds by invoking material uncertainty clauses that said it was impossible to get fair valuations for their property portfolios. This time, the reasons given included continued Brexit uncertainty, as well as significant weaknesses for the UK retail sector, caused by the collapse of the UK high street and the continued boom of online retailers.
What has happened this year?
The coronavirus outbreak has had a significant impact on the UK commercial property sector. Back in March, many commercial property owners were forced to give their business tenants rent payment holidays. Some premises have been empty, and a number of businesses have become insolvent or downsized their operations significantly. With the UK on the brink of a possible second 'winter' lockdown, and with office workers being encouraged to work from home again, the sector continues to face several headwinds and a heightened state of uncertainty about the future.
In September, valuers cleared the way for commercial property funds to begin to reopen after recommending a 'general lifting' of material uncertainty clauses on the valuation of most UK real estate assets. In other words, valuers now believe it is now possible to ascertain an accurate valuation of the properties held within these funds, thus allowing some commercial property funds to lift suspensions and recommence dealing.
That said, there is no regulatory requirement to reopen funds that are currently suspended and many fund managers are wary of reopening their commercial property funds too early. If investors are still determined to sell their holdings, many funds could find themselves without enough liquidity to satisfy the demand and could be forced to suspend redemptions yet again.
What could the future look like?
Aware of the growing frustration among investors who cannot access their money, and fund managers who worry that large-scale redemptions could damage the long term strategy within their portfolios, the Financial Conduct Authority is looking at proposals that would establish a 'notice period' of several months between the investor requesting a fund redemption and having their investment returned to them.
The premise is that this would hopefully give fund managers enough time to ensure they had enough cash available to meet the redemption, and would also discourage short-term investors from investing in an asset class that doesn't offer them daily liquidity. Pension funds and financial institutions are most likely to remain investors, for now at least.
But are commercial property funds still a sound investment?
It is clear that the commercial property landscape has changed as a result of Covid-19. For example, City centre office space may well see decreased demand due to changes in working patterns and similarly, in the short term, hotels may continue to struggle without the traditional influx of business passengers arriving from overseas to attend meetings.
At the same time, commercial property is a broad and varied sector. There is likely to be increased demand for industrial buildings and warehouses that can accommodate a greater reliance on online shopping for groceries and other goods. So, there will be some winners as well as losers within the UK commercial property funds universe.
But at the end of the day, individual investors need to think about whether they really want to hold an investment that they may not be able to access for months on end. Whatever your view, commercial property investments are certainly becoming a more complex proposition for individual investors.
This content is for information purposes only. It does not constitute investment advice or financial advice. If you are interested in discussing your financial plans or investment strategy with one of our experienced financial planners at FAS, please get in touch here.