Face the future with confidence…
Clarity and peace of mind over your finances – these can both be yours. Start plotting your course today and let us take you in the right direction.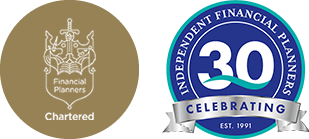 A company you can trust and rely on
A Chartered firm of Independent Financial Planners serving Kent and the South East.
We are very proud to be able to offer our clients the "gold standard" of financial planning. For 30 years, we have successfully built the reputation of being a friendly, professional and ethical firm of Independent Chartered Financial Planners.
With offices in Folkestone and Maidstone, our unbiased and transparent approach to holistic financial planning is widely recognised. We are well respected by clients, business owners and fellow professionals in London and throughout the South East, who rely on us to provide quality advice by combining technical expertise with an exceptional level of service.
Discover who we are and how we can help in 60 seconds…
"Having been a client of FAS for over 20 years, I have successfully developed numerous business interests during this time. Now acting as a consultant to business owners, I insist on the involvement of FAS as advisers to companies, employers and employees in all aspects of financial planning. The technical expertise, professionalism and level of service you will receive from FAS is exceptional and in my opinion, is unrivalled.

AI, Business Owner, Folkestone
Helping with pensions, savings, investments and more.
Since 1991, FAS has served the South East as a leading financial planning firm. Learn about why you can trust us, how we've helped others and why our approach to financial planning is unique.
Download